Mowgli is a gorgeous young housecat. He loves cuddles and will snuggle up in bed with you. When he's not playing with his fish-on-a-string he'll be keeping you company, wherever you go.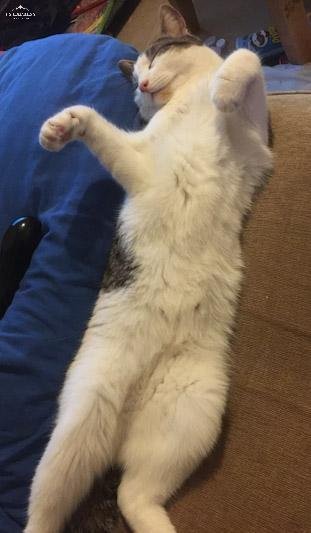 He enjoys surveying his kingdom from the top of the fridge or wardrobe. He also likes to keep an eye on the birds and squirrels from the window.
Mowgli has been neutered.
Mowgli is a direct re-home.