Beau and Sid are much loved pets. They currently live on a houseboat, but sadly it will no longer suit their circumstances.
Beau is a beautiful tortoiseshell, but her failing eyesight means that living on the water is no longer safe for her. Beau needs to be a housecat. Poor eyesight does not limit her zest for life: she uses her hearing, whiskers and sense of smell to navigate her environment.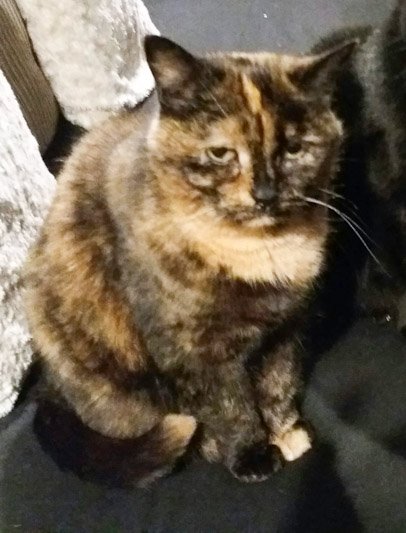 Beau needs a home that is well-ordered and a family that can keep a routine. Beau is approximately 12 years old. She would be best as a solo cat with no other pets or young children.
Sid is a lovely black cat, approximately 10 years old. He likes walking along the canal and head nuzzles.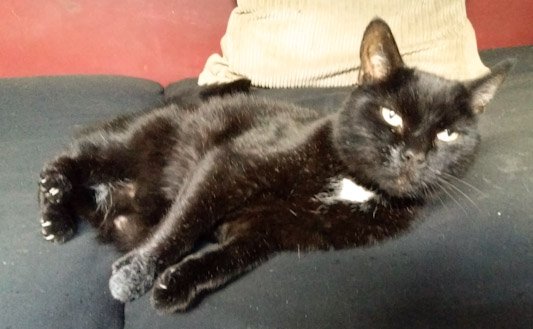 His current mooring is changing, so it would be safer for him to find a new home. He would like a house with a garden. A spot in the sunshine for lounging would be be very nice indeed. He would prefer to be the only pet in an adult household.
Beau and Sid currently live together, but given their different needs they could be separated.
Beau and Sid are direct re-homes.