HAPPY NEWS: MICKEY HAS BEEN HOMED.
Mickey is a gentle, 9 year old cat. He loves the quiet life, sitting on the windowsill to watch the world go by.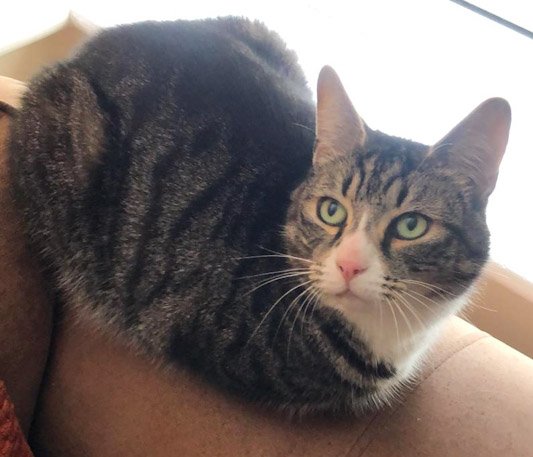 He would be happy as an indoor cat as he rarely ventures outside. He likes to sit on top of the bookcase to survey his kingdom. He also loves to play: playing fetch with his ball is great fun.
Mickey loves his nuzzles, and will curl up next to you on the sofa. He needs peace and quiet as he can be a little nervous about noise. His current home is too busy as they are a young family.
He needs to find a quiet family that can play with him. Mickey would be best suited to a new home with no young children or other pets.
He has been neutered, vaccinated and chipped. He is a direct re-home.