WE ARE NO LONGER TAKING ENQUIRIES FOR ARCHIE AND BARNEY.
Archie and Barney are lovely one year old cats, still very kittenish, who adore playtime and cuddles.
They are a bonded pair and must be homed together.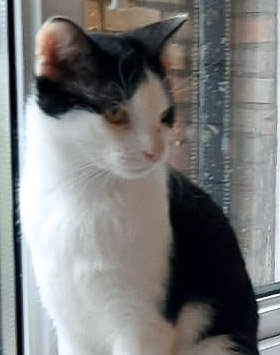 Barney likes to sit at the window and watch the birds. He is a little shy, but is becoming more confident. He loves being rubbed around the ears.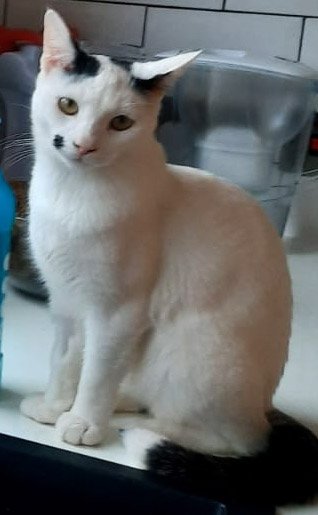 Archie ( the white cat ) is very confident and likes nothing better than chasing his toys. He enjoys a good rub on his tummy and snuggling up with Barney.
They are neutered, chipped, and have had their first vaccinations.