Meet Trumpet, a delightful young cat who came to us as a stray. Shortly after her arrival it became apparent that she was pregnant, so she has spent the last few weeks settling in with her fosterer, awaiting the birth.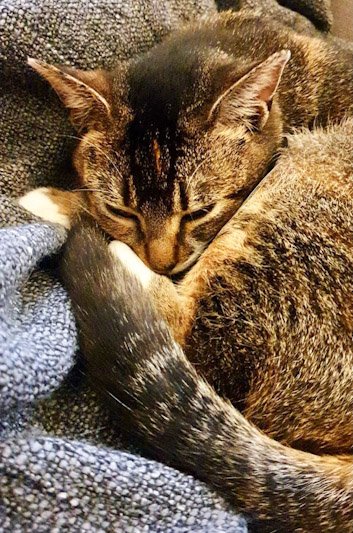 Unfortunately, a few days ago Trumpet started to bleed heavily. She was rushed to the vets where an emergency Caesarean was performed to save her life.

The babies were born alive but were just too premature. Very sadly, all 5 kittens died shortly after delivery.

The good news is that Trumpet came through the surgery and is now recovering well at home.

As we all know, complex procedures such as these incur heavy costs and vet bills in general are our biggest expense! We are all volunteers at Cats Whiskers Rescue, and we rely totally on donations to take care of cats like Trumpet.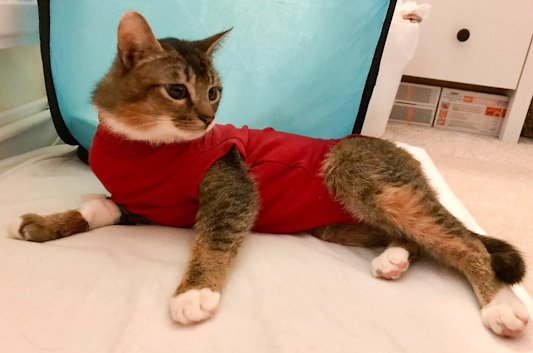 If you would like to donate to help towards the cost of Trumpet's surgery, you can do so by using the bank details below. Alternatively, you can click the link to take you through to our PayPal.


We are not taking rehoming requests for Trumpet at present as she still needs to recover, but if you are interested in adopting and wish to go onto our waiting list, please download an application form from the link below and email to info@catswhiskersrescue.com

For Bank Payments:
Account name: The Cats Whiskers Rescue
Account number: 18061176
Sort code: 60-11-11

For PayPal:
https://www.paypal.com/donate/?token=RNTjHGGsIFO_mp-SAL9nNRwQvwxEGjHFBmBvaWoyHXRHvZZifHSp3biD4Krv63JDnvoUjGiMd-yBDgye&locale.x=US

If you wish to Gift Aid your donation, please text the amount donated and your full name and address to Diane on 07878 803137 so that we can claim.

Application Form:
http://catswhiskersrescue.com/downloads/AdoptionForm.docx