HAPPY NEWS: MOONEY HAS BEEN ADOPTED.
Mooney is a very gentle, elegant 4 year old tortie. She loves to nuzzle her favourite human. She likes to sit at the window and watch the birds and insects. She would like a safe outdoor space to stretch out and sleep.
Mooney can be a little timid and needs a quiet and calm environment with no young children. She has always lived with Pea, a 3 year old tabby; they could be homed together or separately.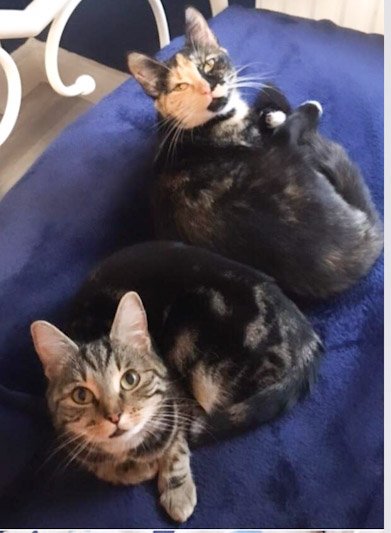 Please watch our videos of Mooney and Pea on our website at https://www.catswhiskersrescue.com.