HAPPY NEWS: HARLEE AND BELLA HAVE BEEN ADOPTED.
Harlee and Bella are shy twins who must be homed together. They are approximately 13 weeks old and are ready for a nurturing forever home.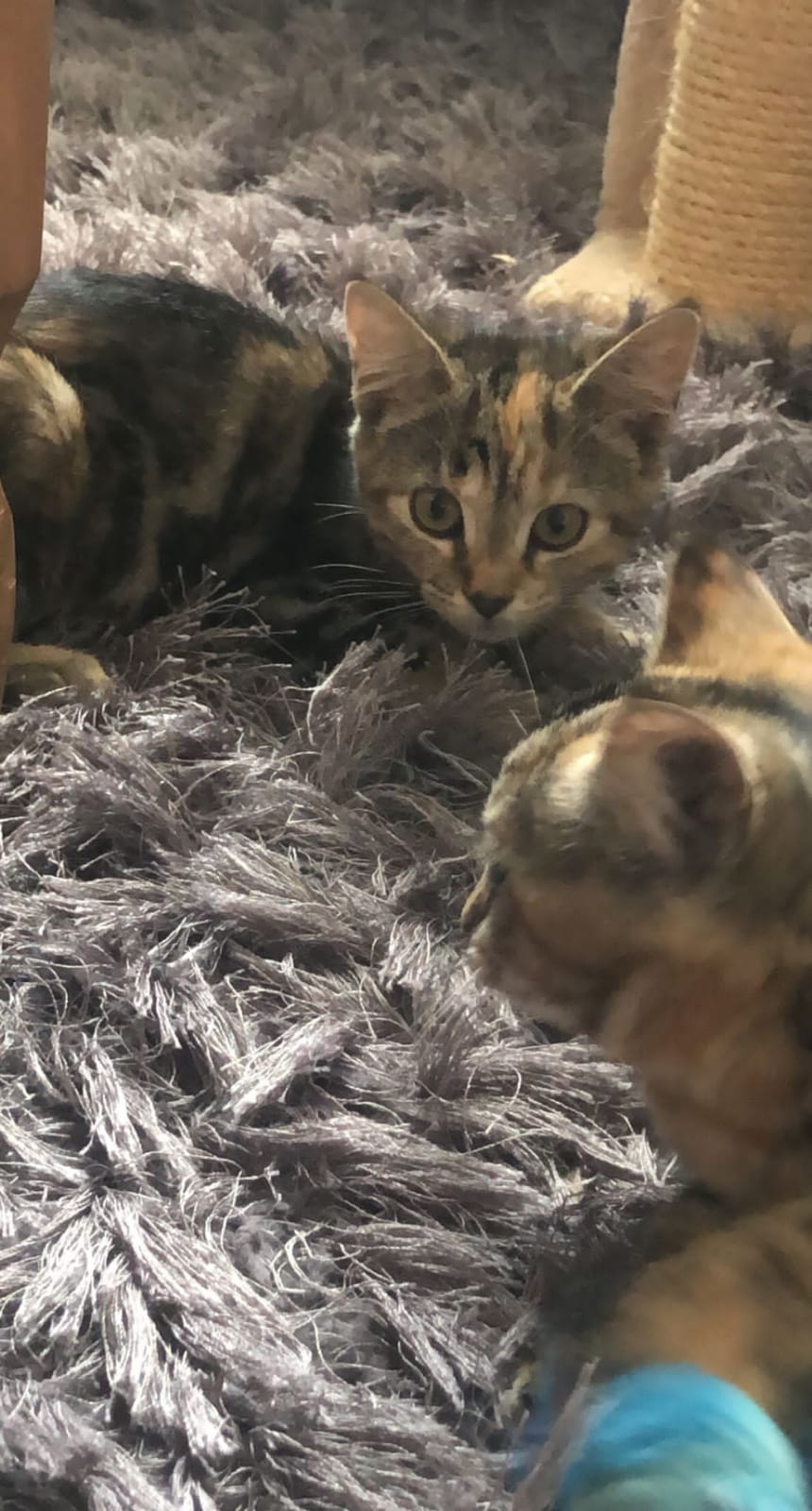 The kittens were very nervous when they first came to our fosterer as they had been born in the wild. However, with lots of love and attention the kittens have now become affectionate lap cats.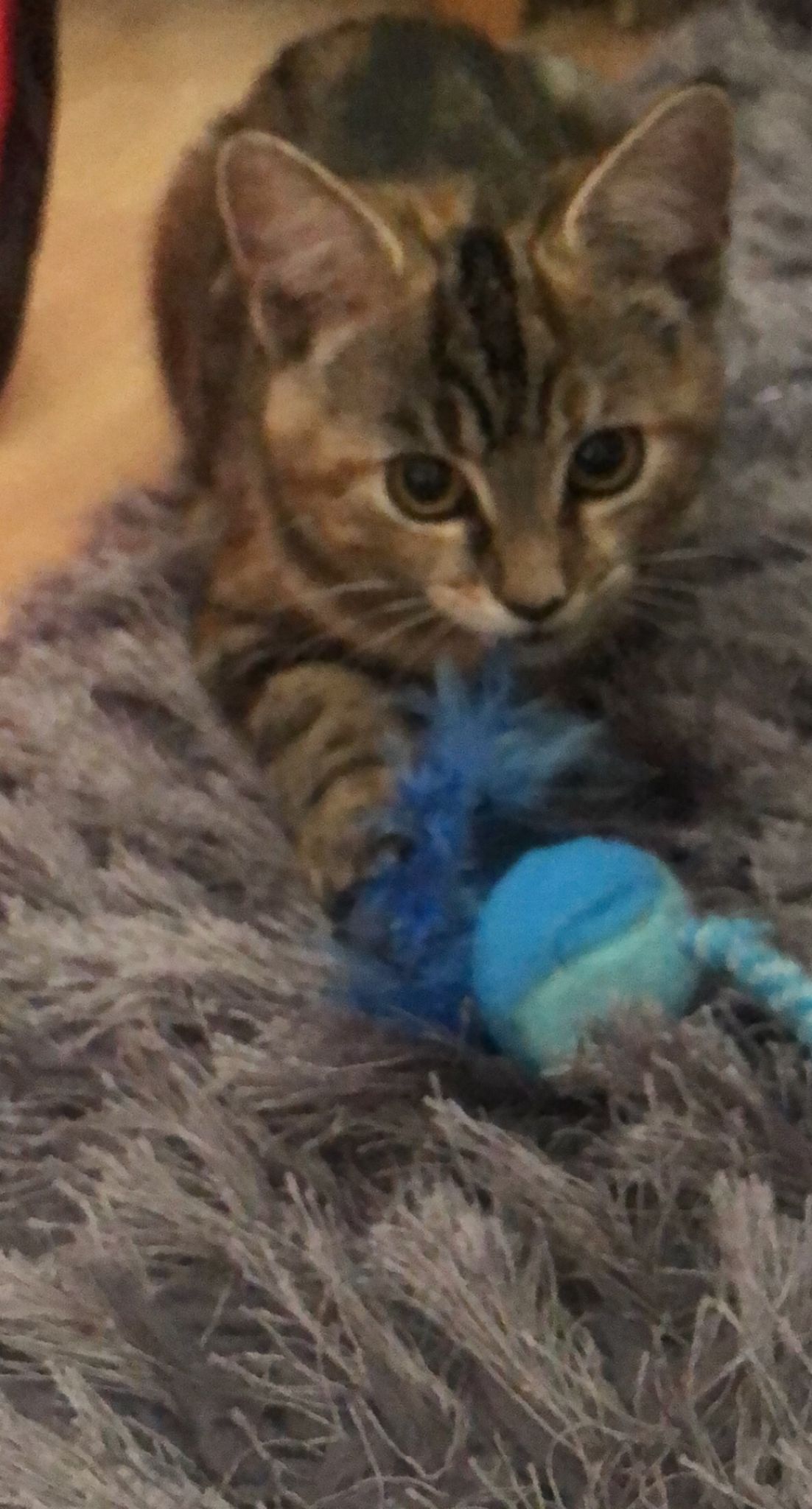 They're happy to roam around the living room and jump onto your knee for cuddles, especially Harlee. Bella will come to you more confidently if Harlee is there. Harlee looks after Bella like a mum; she has to know where she is and calls out to her.
They love to play with each other and their human. Their favourite toy is the scratch tower.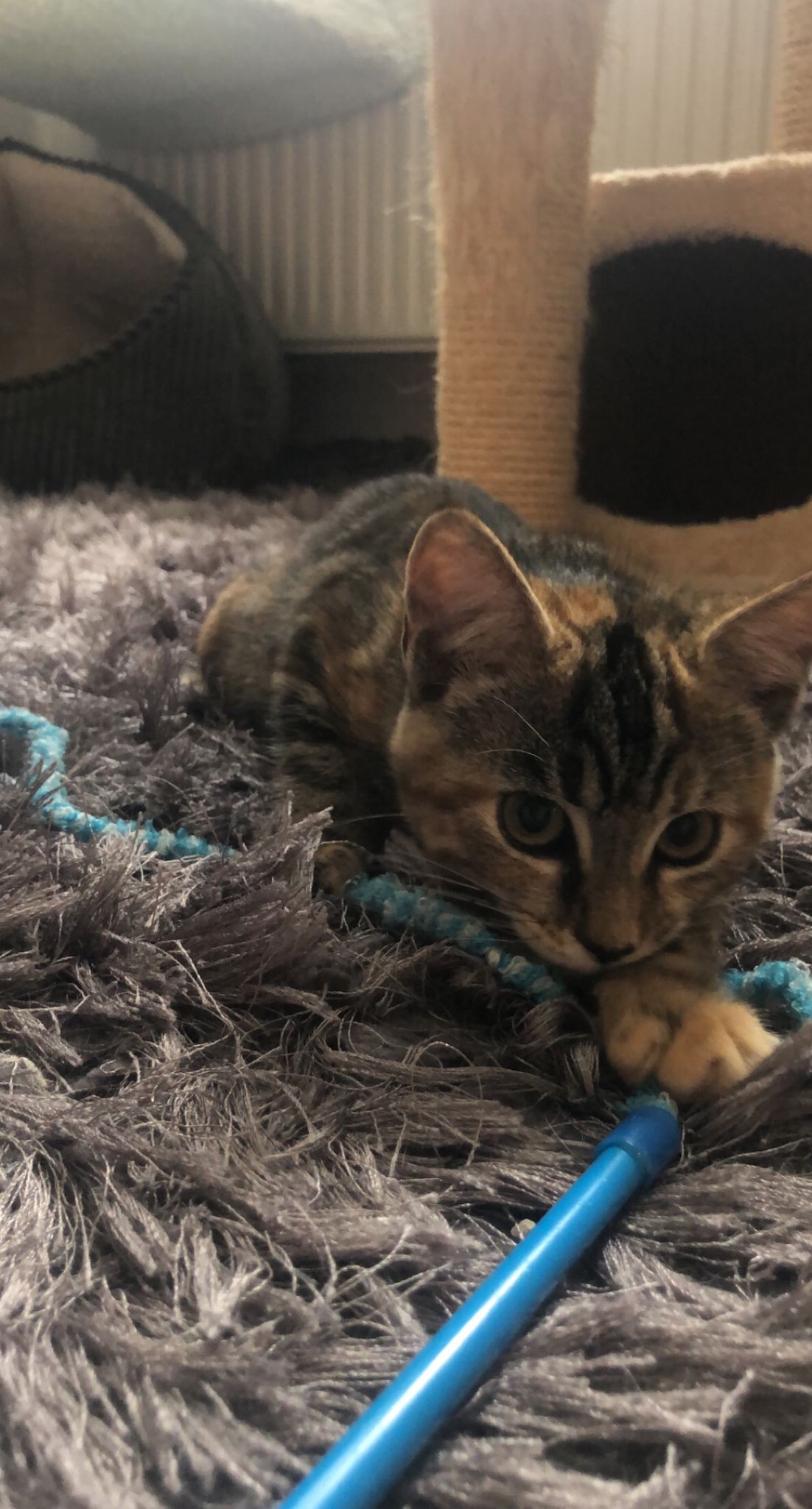 Harlee and Bella are quite shy and require a quiet and calm home with no other pets or young children. They need a family that can gently play with them in a structured environment.