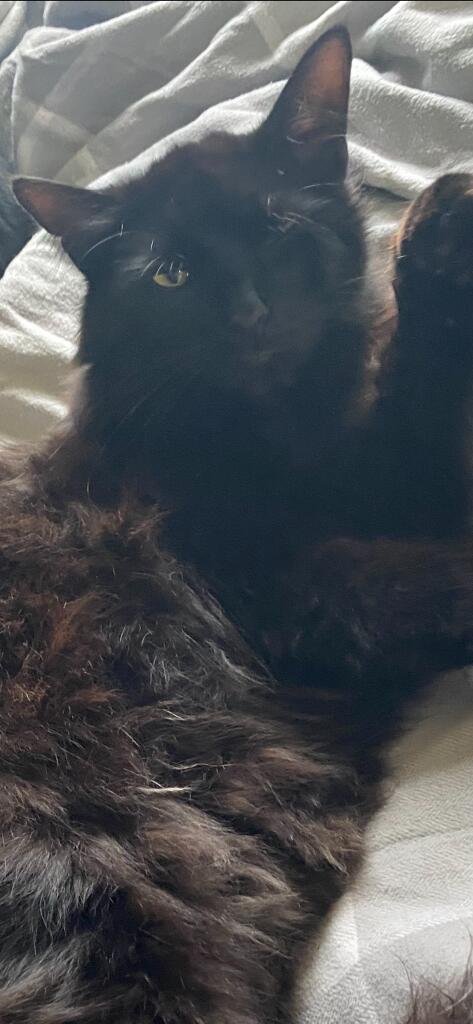 Tigger is a 2 year old boy and is very friendly, he is medium/large and has long fluffy black fur with brown/bluey tint. He has a small indent scar on his right ear. He is microchipped.
He went missing from Highfield farm in Hertford on Tuesday 3 August. He usually goes outside but has never been gone for more than 16hours.
Please contact 07800964516 or Cats Whiskers Rescue if you have any information about Tigger.