Toby is a friendly young cat, approximately a year to 18 months old. He loves human company and adores head nuzzles.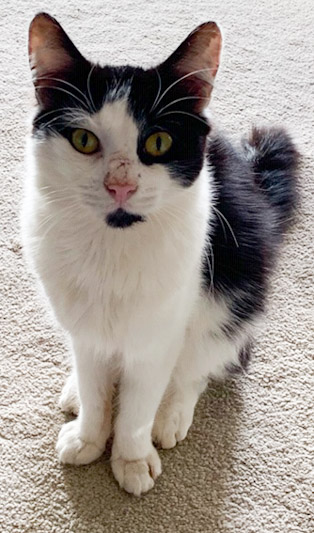 He was found as a stray at a Toby Inn, hence the name! He must have a home that has safe, outdoor access ( carvery optional.) He would be happiest in a home with no children and no other pets.
He can be quite energetic and will play-hunt his human. His energy needs to be directed away from play-hunting through lots of appropriate play: fishy-on-a-string and the feather wand are favourites.
He has been microchipped and neutered.
If you would like more information about Toby, please email our adoption co-ordinator: rosannapegorini@hotmail.com