HAPPY NEWS: JIMMY HAS BEEN ADOPTED.
Jimmy is a very gentle, loving 3 year old cat. He absolutely loves to sit on his fosterer's lap and have head nuzzles. He is excellent company and thrives on day-long cuddles.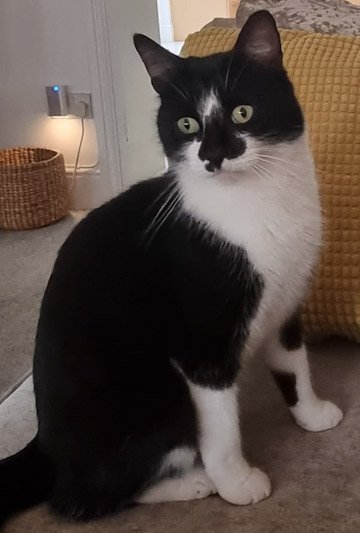 Sadly, his owner passed away, and he was then looked after by a neighbour who unfortunately couldn't keep him. Jimmy adores human company and would like a family that can give him lots of play time and affection. One of his favourite games is chasing a ball around the room. He also likes to watch the birds from the windowsill.
He would like a home with safe outdoor space as he likes to play in the garden. He would probably be happier in a home without dogs. He has been chipped and neutered.
If you would like more information about Jimmy, please contact our adoption co-ordinator Ros Pegorini: rosannapegorini@hotmail.com
Our adoption form can be found on our website: https://www.catswhiskersrescue.com/adopting-a-cat/