LUNA AND JESS HAVE BEEN ADOPTED
Luna is a cute 6 month old kitten. She is all black with a tiny spot of white on her chest. She has a lovely coat and big yellow eyes.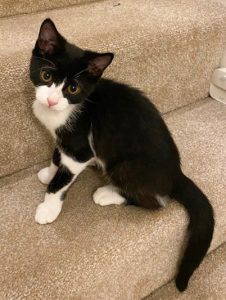 She is quite playful, and loves a string toy. She plays well with Jess, her younger sister. It would be lovely if Luna and Jess could be homed together, but could be homed separately.
If you would like more information about Luna, please contact our adoption coordinator Ros Pegorini: rosannapegorini@hotmail.com