Ping is a sweet and gentle 1 year old girl who is still quite shy. She likes to hide most of the day, but with time and patience she will approach you for strokes and a lap to sit on! She will also give you lots of head bumps.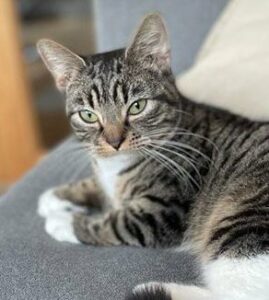 Ping would like a loving family that can give her time to gain confidence in a quiet and calm environment.
Please have a look at the video on our website of Ping being adorable!
If you would like more information about Ping, please contact our adoption coordinator Ros Pegorini: rosannapegorini@hotmail.com