Bess has now bee adopted!! 🙂
Hi, I am Bess. Although I am only about one years old, I've not had the best start in life. Thankfully those lovely people at Catswhiskers rescued me and I am recuperting in this rather fetching red jumpsuit. I am VERY affectionate, love snuggling on a lap and my favourite game is paddy paws. I'll teach you the rules 🙂 I honestly feel I would make the most amazing pet for any loving household.
Technical: Bess is spayed and microchipped.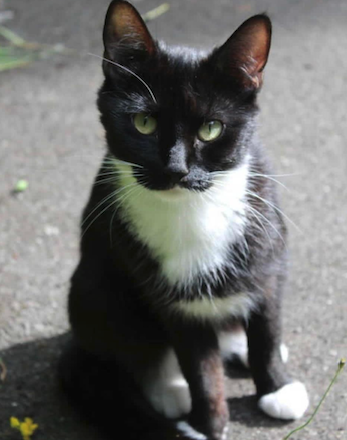 If you think you could give our Bess a loving home, please contact our adoption coordinator Ros Pegorini: rosannapegorini@hotmail.com or download the adoption form.