Mau and Kiara are a bonded pair of cats originally rescued from the streets of Cairo, seeking a compassionate home as a pair.
Mau is the long-haired mother and is approximately 3 years old. She is an ex-feral cat, and quite happy if left to her own devices. She enjoys sleeping on the sofa, often with Kiara. Mau appreciates her own space without too much human attention or handling.
Kiara is her short-haired daughter and is very affectionate. She loves cuddles and having her tummy rubbed. She adores human company. Kiara is about a year old.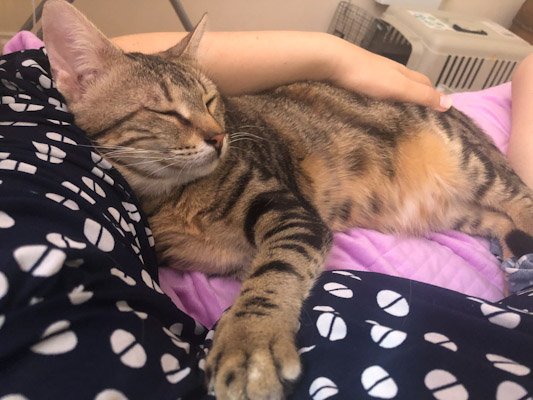 They both have one functional eye and are FIV+.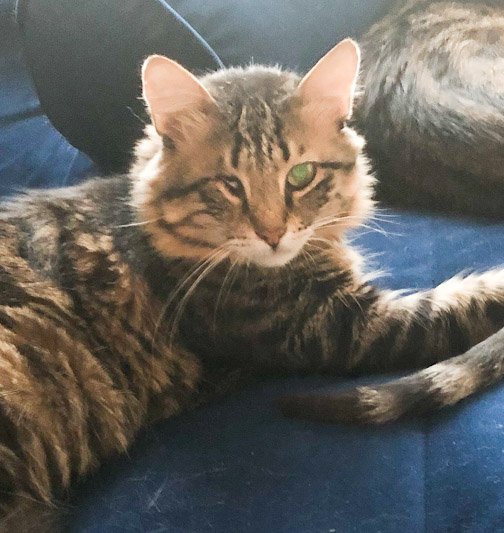 They are both spayed and microchipped, generally healthy and up-to-date with their vaccinations and flea and worming treatments.
Mau and Kiara are direct re-homes.