HAPPY NEWS: BALDRICK AND EDMOND HAVE BEEN HOMED.
Baldrick and Edmond are 8 year old sisters. They were rescued from a cardboard box when they were kittens, and have been very much loved all their lives. Sadly, their owner has passed away, so the sisters are looking for a new home.
The sisters are constant companions and would make a wonderful addition to a quiet family. They are gentle, loving cats. They are a little shy with strangers but are very affectionate with those they know.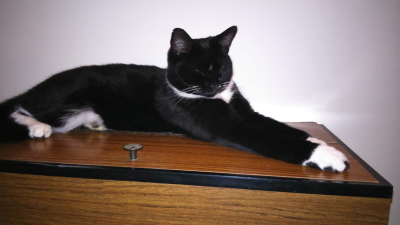 They would prefer a home with no young children or other pets. They would like a home with access to a garden. They have been spayed and microchipped.
Baldrick and Edmond are direct re-homes.