HAPPY NEWS: BORIS HAS BEEN ADOPTED.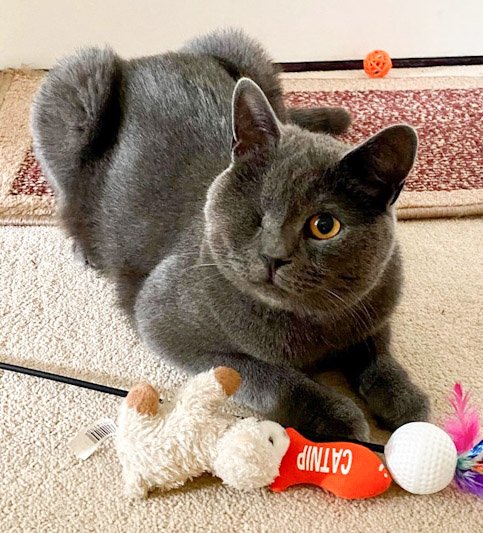 Boris is a very handsome 2 year old cat. He is a lively and energetic young cat who loves to hunt. He will need a home with a garden in which to run around. Climbing trees is the best thing in the world!
Boris enjoys a lot of structured play, especially the feathered wand.
Boris was in a serious road accident a year ago. As a consequence, he lost an eye. This hasn't stopped him from living life to the full.
Boris would like a family that can give him lots of attention and wand play. He is best suited to a home with adults and no young children.