HAPPY NEWS: PEA HAS BEEN ADOPTED.
Pea is a snuggle-loving 3 year old tabby. Pea likes to sit on the windowsill and observe the world; she would love a safe outdoor space for sunbathing.
Pea is a little shy with strangers, but quickly comes to love anyone who can rub under her chin.
Pea has always lived with Mooney, a gentle 4 year old tortie. They could be homed together or separately. Both cats require a quiet, calm home with no young children or other pets.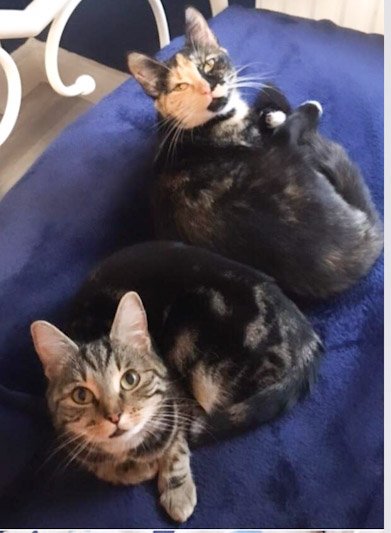 Please see our website at https://www.catswhiskersrescue.com for videos of Pea and Mooney.