WE ARE NO LONGER TAKING ENQUIRIES FOR TREVOR.
TREVOR HAS BEEN RESERVED.
Trevor is a delightful 9 week old kitten. He is very friendly and loves to be cuddled.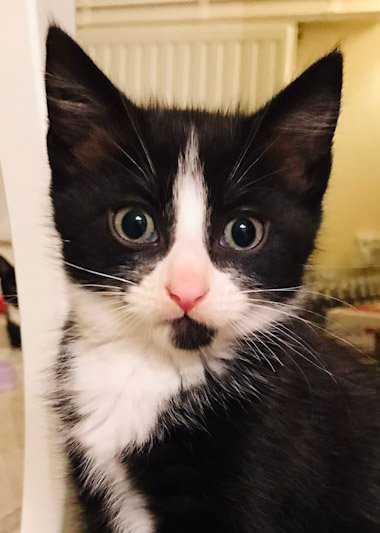 He is used to older children and other cats. He would be happy in a home with other sociable cats that would enjoy playing with a lively kitten.
He is currently too young for chipping and neutering, which will need to be done when he is 4 – 5 months of age.
If you would like more information about Trevor, please contact our adoption co-ordinator Ros Pegorini: rosannapegorini@hotmail.com
Our adoption form can be found on our website:
Adopting a Cat