Puma is a young cat, approximately 2 – 3 years of age. He likes to play with his fosterer and would love to go outside and sunbathe. He enjoys sitting on the windowsill, looking at everything that's going on.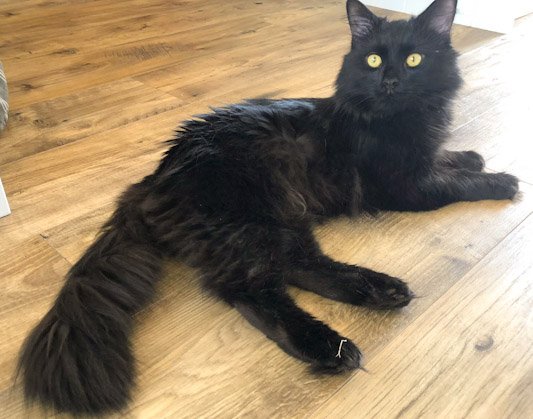 Puma was shy and nervous when he came to us. His coat was matted and he hadn't been neutered. With lots of love and attention from our fosterer, Puma is now coming out of his shell.
Puma would be happiest in a home with no other pets or young children. He needs a family that can give him the time and attention to thrive. He enjoys having company, and would love a home that has a secure outside space for play.
If you would like more information about Puma, please contact our adoption coordinator Ros Pegorini: rosannapegorini@hotmail.com
Our adoption form can be found on our website:https://www.catswhiskersrescue.com/adopting-a-cat/