Awesome news. This lovely bunch have been adopted 🙂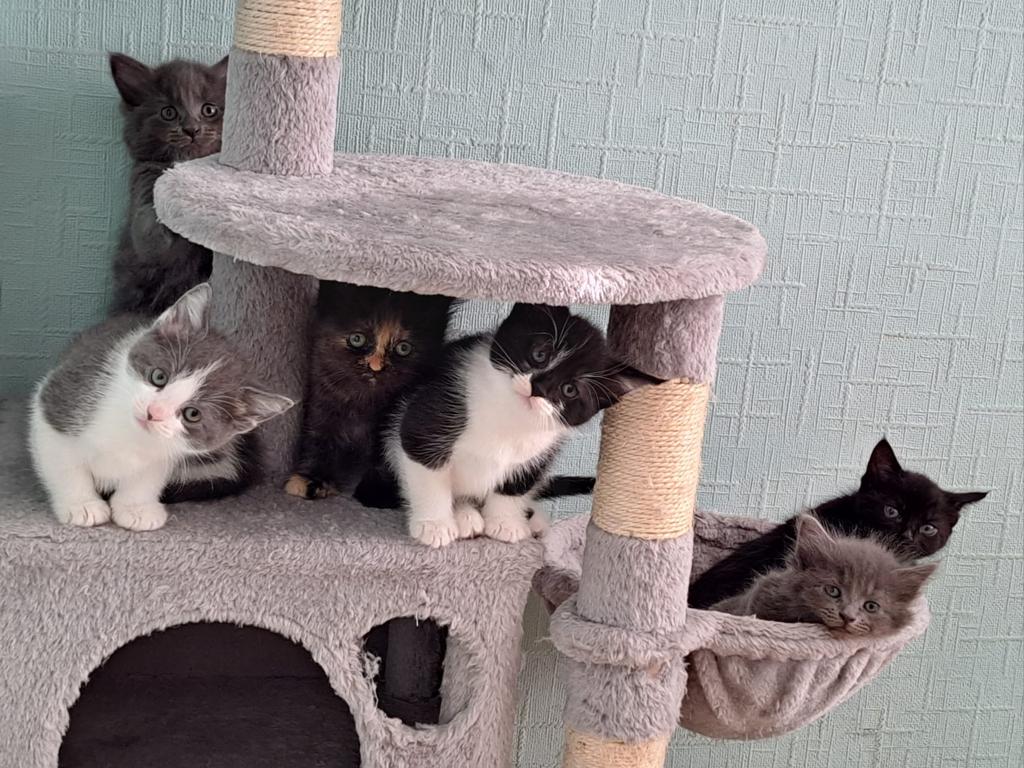 We have a gorgeous litter of six, two girls and four boys. Blaze (tortie) and Minnie (blue) are an adventurous pair of girls who love exploring and cuddling each other as they sleep. Bear (black) and Merlin (blue) are incredibly agile, athletic, and adventurous. Jester (blue and white) and Pingu (black and white) are sweet natured, inquisitive, and cheeky.
All six kittens have been lovingly reared by the mother and regularly handled by their fosterer, so they love strokes, cuddles, and tummy tickles. All litter trained and currently weaning well from mum.
These kittens are being homed in bonded pairs (pairings as stated). If you wish to apply to adopt one of our pairs of beautiful kittens from this litter of 6, please download an adoption form.