These three have all been adopted to the same home 🙂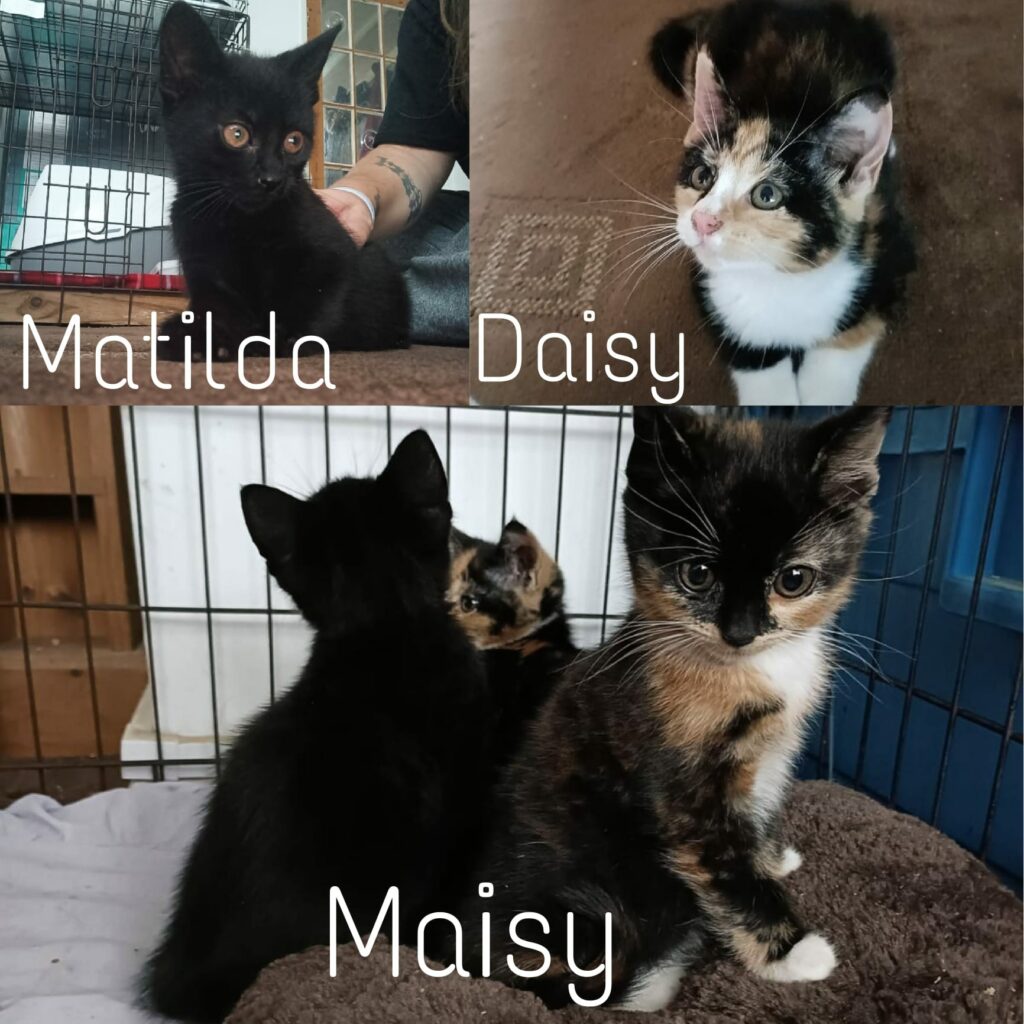 Three 10 week old kittens.
Maisy is a cute tortiseshell with a little black nose. She loves to run around chasing a laser pen, and playing with her sisters.
Daisy is also a tortiseshell with a white nose, and long white paws. She likes cuddles with humans, chasing the laser pen and she especially loves cuddling up with her sister Maisy.
Matilda is lovely black kitten. She is very energetic, playful and has a lot of character.
If someone is able to accommodate the trio that would be wonderful, but otherwise Maisy and Daisy would need to be homed together. Matilda would need to be homed, preferably with a resident cat as a companion.
If you feel you can provide a loving home please download the adoption form.